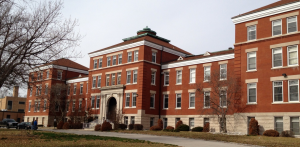 As part of our commercial roofing process in St. Louis and Southern Illinois, we rely heavily on our construction background to ensure that all our projects are structurally sound and only the best materials are used.  We understand that in order to put on a big, heavy roof, you need a solid foundation underneath.
We've been locally owned and operated since 1996 and we've seen some companies come and go.  It's easy to find a new construction company when the storms hit.  So how do you know if you're working with an experienced contracting firm who will stand behind their work?
Here are a few questions to ask yourself:
What is the full name and address of the company?  Are they giving you a PO Box or do they have their own building(s).
Is the company licensed or credentialed in the State of Illinois?  As we are right on the border, just about all reputable contractors are licensed in IL.  Missouri doesn't require it and it's not an easy license to get, so a non-licensed company is a big red flag.
Is the company insured and bonded?  You'd be surprised how many companies do not have insurance.  So, when an accident occurs on your roof, who do you think they are going to come after?
Of course, we will gladly answer any of the above or other questions that you have about our business and will show you why it is so important to work with a reputable contractor.