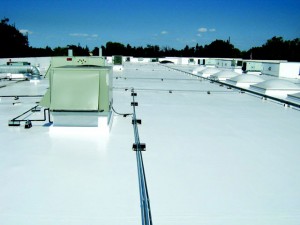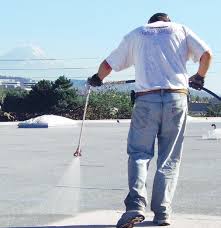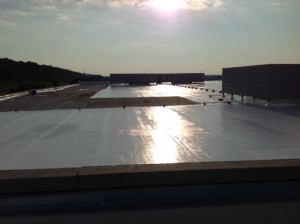 Here at Oasis Commercial Roofing we have learned the professional technique of commercial roofing installations through a mix of old-world craftsmanship and new-age technology.
We are currently the exclusive geographic provider of Gaco Western Roof Systems, a roofing material with an unmatched set of characteristics and most importantly, warranty.  Whether you are rehabbing an existing roof or coating a new roof, Gaco coatings provide seamless insulation & waterproofing, and fully adhere to the substrate.  Combined, all of these features eliminate common lead sources and water pooling.
In addition, our coatings have an elastic property, meaning that they are able to stretch as the substrate expands and contracts with our extreme Midwest temperature shifts.  Our coatings are tough enough to handle a half-century's worth of sun and weather abuse.